Vision and Values
At Oak Grange we want our children to have three core values that enable them to "grow".
Our core values are: Be respectful - be kind - be curious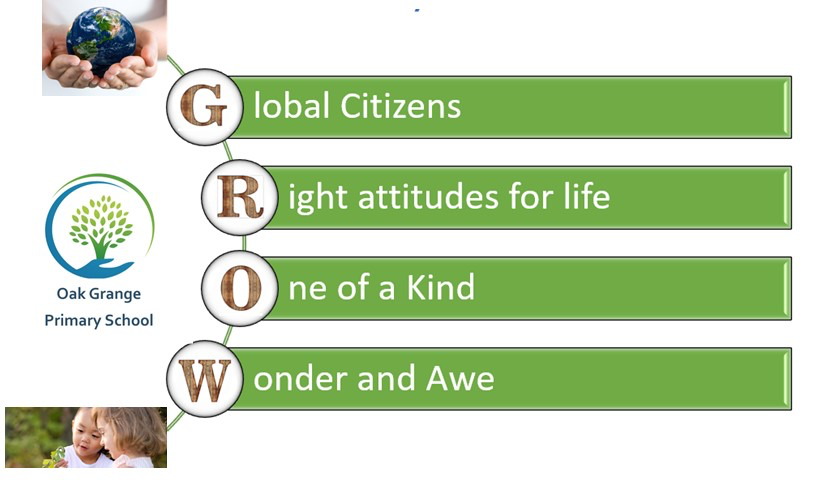 Our "grow" curriculum and ethos will enable our children to become life long learners that will acquire; knowledge, skills and attitudes to lead a successful life.
Global citizens
We will develop an eco-friendly school from day one and learn how we can look after our world locally and our environment globally.
Right attitudes for life
We will develop lifelong learning skills in children and these will be nurtured through our six attitudes to learning, enabling our children to be Resilient, Reciprocal, Resourceful, Reflective, Responsible and to Remember.
One of a kind
We will celebrate each child as an individual and nurture self-worth and a sense of identity.
Wonder and awe
We will embrace enquiring minds, encourage curiosity, promote creativity and develop new knowledge and skills.
Oak Grange Primary School will be a place where "tiny seeds become mighty trees," where wisdom of knowledge and of life are embedded in the roots of who we are, and who we aspire to become.
It will be my privilege to welcome your child and you to our school.